MOR Project (Movement Of Recovery) and the Bali NGO Association data collected while conducting food relief efforts and mental health assessment reflect – Depression, Anxiety, Desperation and Suicidal Ideation has risen 100% in the communities and people of Bali since the COVID pandemic began here on the Island of the Gods.
With 80% of jobs stemming from the tourist industry and our boarders closed, with no welfare system, and minimal resources, many Balinese, Indonesian, and Westerners alike are struggling with Mental Health Issues and thoughts of Suicide. There is no inclusive Mental Health service here in Bali, nor is there a community resource space to help persons and families with stresses in times of need.
Movement of Recovery (MOR Project), Bali Bersama Bisa (BBB) supported by Malamadre Foundation and Joshua District have come together to support Bali with these issues and are raising funds for L.I.S.A (Love Inside Suicide Awareness) Helpline and help MOR Project establish a Community Resource Space here in Bali supporting Mental Health issues and offering a Positive Lifestyle Choice.
L.I.S.A. Helpline is a 24hr Hotline with professionally trained personal attending calls to all those needing support, counselling, and intervention in times of crisis due to launch 28th March 2021. MOR
MOR Project, and Bali Bersama Bisa Community (a collaboration of 11 NGO) goal is to attain a Community Resource Space in 2021 providing the L.I.S.A. Helpline services, counselling, support groups, empowerment programs and professional care at minimal costs
$5 allows two people qualified professionals to conduct assessments & counselling sessions that could save their life
$20 allows two trained support workers people to attend to crisis calls and outreach calls once a day
$50 pays a professionally trained Indonesian counsellor to work 5 days per week
$200 you provide the skills of a professionally trained support worker, to support families, individuals, advocate for those in crisis situations and educate communities for 1 month. Which could save many lives.
"Together We Can"
PLEASE NOTE WHEN YOU DONATE VIA OUR WEBSITE, DONATIONS GO DIRECTLY TO M.O.R. PROJECT AND THE  MANY PROJECTS WE ADDICTS IN RECOVERY UNDERTAKE TO FURTHER RECOVERY AND MENTAL HEALTH SERVICES AND THOSE IN NEED.
We cannot express our gratitude in words for your donation, be it large or small, every cent counts.Kami tidak bisa mengungkapkan rasa bersyukur kami lewat kata – kata atas donasi yang kalian berikan, apakah itu besar atau kecil, setiap nominalnya sangatlah berarti.
Sekali lagi kami mengucapkan Terima Kasih dari lubuk hati kami yang paling dalam.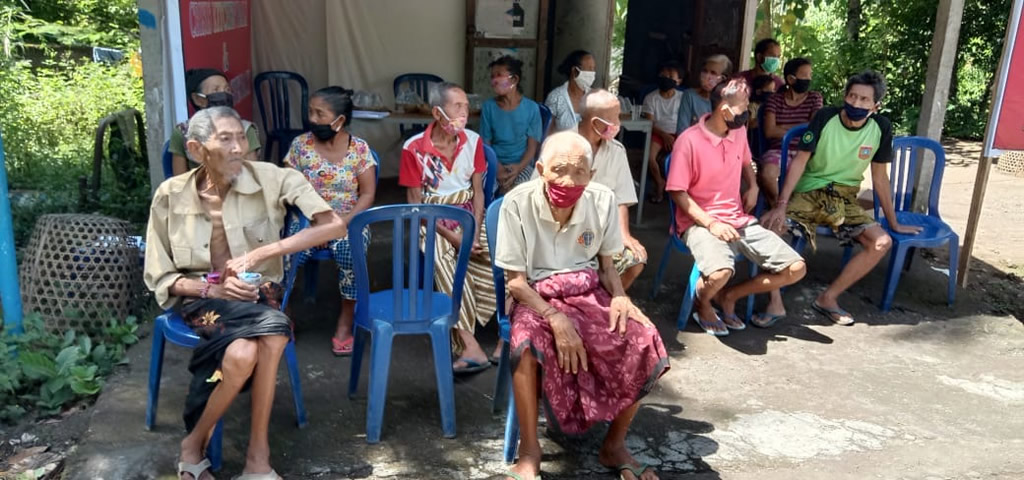 Help MOR Project run the LISA Helpline ready to launch 28th March 2021. Help support to pay professionals at minimal pay, train and counsel communities and, people in need of Mental Heath Support. Your donation will also help MOR Project attain a facility catering to counselling, support groups and services helping communities to well-being and individuals in need .
Donations go directly to the – our fully accredited for charity foundation- Yayasan Pergerakan Pemulihan (MOR Project) Bank account.
Transfer Funds to MOR
Use the button below to make a donation. You can also transfer money to MOR.
You can use either PayPal or your Credit Card. Simply write the US$ amount you want to transfer.
PayPal will not accept Credit Card payments from within Indonesia please donate directly to the Charity Bank Account provided below.
Yayasan Semangat Pergerakan Pemulihan – Banking Details
Bank: Mandiri
Account Number: 175-00-0120728-0
Under Name: Yayasan Semangat Pergerakan Pemulihan
Mandiri Bank Swift Code: BMRIIDJA
Address: JL. Gatot Subroto Barat No. 98X, Kerobokan, Kuta Utara, Kuta Denpasar 80361 Bali - Indonesia
Thank you for your support, we aim to honor your contribution to helping us make this happen. And we can't do this without you.
Kind Regards
From Yayasan Pergerakan Pemulihan & Movement Of Recovery Team.