Hello, thank you for considering donating to the MOR Project – Yayasan Pergerakan Pemulihan, Bali Food & Housing Relief Efforts 2020.
We are extremely grateful for your help and contributions. Due to the Covert19 epidemic Bali is struggling. With 80% of jobs stemming either directly or indirectly from the tourist industry many communities are now unable to pay their rent or buy food. With little infrastructure and government support it's now time we give back to those less fortunate.
When donating to the, MOR Project – Bali Relief Efforts 2020, you are not only contributing to feed and house those in need, you are also giving purpose to an Indonesian recovery community, helping to break stigma, give purpose and helping a community showing that addicts in recovery can give back and become productive members of their society.
With the help of our sponsors we endeavour to cover our admin and running costs allowing your donation to go directly to the Bali Relief Efforts 2020.
Please go to our projects page to view our recent "Bali Food Aid Relief Efforts"
Your donations will all go towards the following:
Help feed and contribute towards housing costs in a time where people cannot afford.
Help maintain our current resource centre located in Denpasar Bali providing, food parcel pick-ups, information, support, and services for those in need.
Contribute to creating fund raising events, information, support & workshops all over Indonesia where many people have no access to help whatsoever.
Cover petrol costs so we can deliver food to the further regions of Bali where help is most needed
We cannot express our gratitude in words for your donation, be it large or small, every cent counts.
Kami tidak bisa mengungkapkan rasa bersyukur kami lewat kata – kata atas donasi yang kalian berikan, apakah itu besar atau kecil, setiap nominalnya sangatlah berarti.
Sekali lagi kami mengucapkan Terima Kasih dari lubuk hati kami yang paling dalam.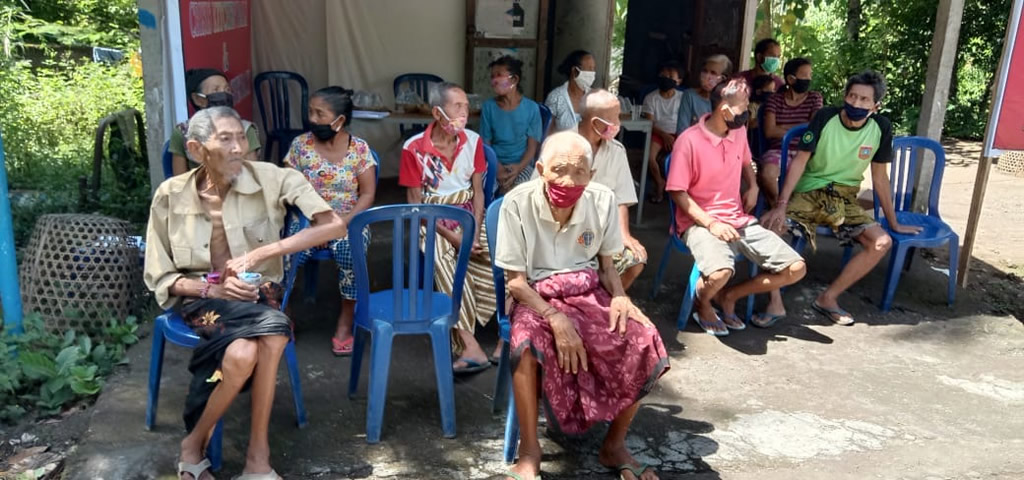 Transfer Funds to MOR
Use the button below to make a donation. You can also transfer money to MOR.
You can use either PayPal or your Credit Card. Simply write the US$ amount you want to transfer.
Yayasan Semangat Pergerakan Pemulihan – Banking Details
Bank: Mandiri
Account Number: 175-00-0120728-0
Under Name: Yayasan Semangat Pergerakan Pemulihan
Mandiri Bank Swift Code: BMRIIDJA
Address: JL. Gatot Subroto Barat No. 98X, Kerobokan, Kuta Utara, Kuta Denpasar 80361 Bali - Indonesia
Thank you for your support, we aim to honor your contribution to helping us make this happen. And we can't do this without you.
Kind Regards
From Yayasan Pergerakan Pemulihan & Movement Of Recovery Team.