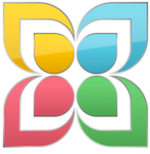 Details
Solace Asia is part of the Solace network of Sustainable Recovery - providing clinical expertise and specialised intensive care for people affected by substance and process abuse. Solace Asia works within the needs of the individual, including their family, offering successful alcohol and drug rehabilitation. The wide range of evidence-based treatment programs are tailored to address clients' condition, using individual or group therapy, recovery coaching, talk therapy, chronic relapse prevention, meditation, family workshops, clinical assessment, medical treatment, psychiatric treatment, and detoxification.
Solace Asia is a world-class private rehabilitation retreat equipped with multiple lifestyle facilities for efficient treatment. Staff at the rehabilitation facility are trained for specialised roles including clinical and administrative supervision - providing on-demand hospitality services for clients. In addition to that Solace Asia administers a range of pricing to suit affordability and flexibility for clients from all across the globe. With spacious living spaces, conducive recovery environment and superior lifestyle services, Solace Asia has been one of the most sought-after substance and behavioural addiction rehabilitation provider.
COVID-19 Update (Mar 28, 2022): As we are now moving into an Endemic phase - Solace Asia remains open and has taken precautions for COVID-19, following government and WHO recommendations. Solace also offers an online program, with educational workshops and lectures, group therapy, and 1 on 1 counselling sessions.
Room Categories & Prices:
Single Room - from USD 11,800 to 13,800
Twin Sharing - from USD 8,375 to USD 9,375
Triple Sharing Room - from USD 5,800 to USD 6,800
Sharing Room - from USD 4,500 to USD 5,500
Founder: Dr Premkumar Shanmugam
Occupancy: 25
Address: Lot 503, Jalan Senyum Matahari, Country Heights, 43000 Kajang, Selangor, Malaysia
Languages: English, Bahasa Malaysia, Tamil, Chinese
Contact us: mail@solaceasia.org