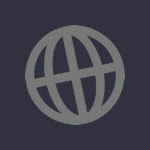 Details
Siam Rehab is a recovery community unlike anything else available in the world. A world class addiction treatment facility set on a remote 30 acres of manicured jungle gardens with 28 private rooms (there are no shared rooms at Siam Rehab). Along with an effective addiction treatment programme we also heal and cure the body with some of the most amazing sports and fitness facilities found anywhere. An official Muay Thai boxing ring, swimming pool, basketball court, running track, gym, spinning classes, bootcamp area and yoga classes to name few.
With an East meets West philosophy they also have a dedicated meditation room with mindfulness meditation training and a Thai massage spa.
The most important aspect of the Siam Rehab Thailand programme is the addiction treatment and their team of counsellors are all English speaking from Western countries. All are highly qualified with a licensed addiction psychiatrist as the medical director.
At Siam Rehab in Thailand not only will you overcome your addiction you will return home in the best physical shape you have been in years, ready to live a happy joyful, life without the need for drugs or alcohol.
Siam Rehab has been helping people continuously for 5 years. The director of Siam Rehab is considered by many as the visionary that started the entire addiction treatment industry in Asia for Westerners in 2006.
Email : info@siamrehab.com
Phone : 66 86 881 0908
Address : Chiang Rai (2,239.43 mi) Amphoe Chiang Rai, Chiang Rai, Thailand 50700
Website : https://siamrehab.com/