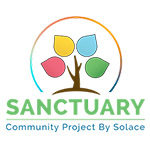 Details
Sanctuary treats with passionate science by passionate people.
They have seen, met or heard about people suffering from some form of addiction. Not many of them are able to stop or quit and live a normal life. For a long time they have battled to understand why is it that those suffering from addiction continue their behavior and are unable to make rational choices even after knowing there are negative repercussions.
Knowing now that addiction is a disease primarily in the reward system of the brain, has helped us much in identifying the right treatment approaches. They now are able to help people suffering from this disease overcome their compulsion and loss of control and slowly start to learn to manage and live life functionally.
Sanctuary is a community project initiated by Solace offering affordable scientific treatment to anyone suffering from this disease.
Email : mail@solacesabah.com
Phone : 1800819047
Address : No 16, Lorong 4/48B Seksyen 4, 46050 Petaling Jaya Selangor
Website : https://www.sanctuary.org.my