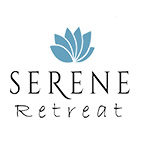 Details
Addiction Rehabilitation Center Malaysia
When you have made some wrong choices, they are the right choice for your recovery and rehabilitation. Substance abuse is a growing threat to our communities, but help is at hand to make the decision to abandon substance abuse and choose a healthy and productive life
Serene Retreat was established as the Drug Addiction, Alcohol Addiction , Compulsive Behavior Addiction Treatment Center in the region of East and West Malaysia. their environment is to help our client to detach from any addiction which creates an opportunity for self-realization and enables changes within.
Serene Retreat is the leader in recovery field from all gender and ages who abuse or have developed an addiction to one or more chemical substances, process addictions or deviant acts.
Serene Retreat's treatment philosophy focuses on holistic change through the incorporation of a scientific approach with detailed attention to the recovery by helping the clients to strengthen six core aspects of the Self Thought, Emotional, Physical, Spiritual, Social and Cultural.
Email : enquiry@sereneretreat.com.my
Phone : 6014-6872268, 6014-9036413, 6019-3112603
Address : Unit No. 1,Block E, 2nd Floor, Metrotown, Jalan Lintas, 88300 Kota Kinabalu Sabah
Website : https://sereneretreat.com.my