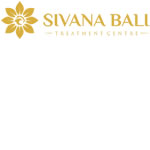 Details
An exclusive luxury Drug and Alcohol Rehabilitation Facility, Sivana Bali offers a full array of medical and recovery services delivered by qualified professionals.
With an international team of certified addiction rehabilitation professionals assisting the client, working with families and loved ones to rediscover joy, serenity, and reconnection.
Addiction recovery programs are not traditionally synonymous with joy & laughter. Sivana Bali has a unique approach to addiction therapy, stating, our mission is to change that paradigm. Sivana Bali holds to the philosophy that recovery is to be 'Enjoyed and not Endured'.
Sivana Bali is based in beautiful Umalas central Bali located close to the ocean and other amenities. Sivana Bali has a maximum capacity of 14 clients and offers programs of 28-90 days of primary treatment. Sivana Bali has a medical team and catering for detoxification from all drug and alcohol substances conducted by professionals to international standards. Sivana Bali program offers a wide range of modalities of treatment including CBT, mindfulness, schema therapy, acceptance therapies among many others.
Sivana Bali utilizes the beautiful beaches and landscapes of Bali along with other cultural experiences to reconnect individuals to themselves and their environment. Sivana Bali believes the key to finding a fulfilling life free from substance use is enabling the individual to find reconnection, purpose, and ignite a passion for a life substance-free.
Sivana Bali offers a luxurious haven to heal and rejuvenate set in the Island of the Gods, with a team of highly qualified professionals walking alongside individuals and family from the beginning of treatment to aftercare and relapse prevention planning.
Services:
* VIP airport pickup & transfers
* Doctors medical upon arrival
* Luxury accommodation
* Meals prepared by an in-house chef
* One on one counseling
* Group therapy
* Massages
* Programmed outings
* Personal fitness trainer
* Yoga
* Beach exercise sessions
* Surfing
Costs of treatment for 28 days is $1280 AUD, extended 60-90days on a discounted rate.
Email :info@sivanabali.com
Address : Canggu, Umalas - Bali, Indonesia 80361
Website : www.sivanabali.com