L.I.S.A. Mental Health and Suicide Prevention Helpline
A joined community of 11 NGOs in Bali, called "Bali Bersama Bisa",  comes together to form the L.I.S.A Suicide Prevention Helpline (Love Inside Suicide Awareness)
An inclusive service available to all Bahasa Indonesian and English.
Movement of Recovery "MOR Project" or we called addicts in recovery, is a startup project focusing on addiction and mental health service in Indonesia established in the beginning of 2018. We are in partnership with Komunitas Berteman Baik (a group of mental health professionals and survivors  which gives mental health services through Psycho education in Indonesia) to develop Bali Bersama Bisa Community comprises of 11 NGOs in Bali that will serve mental health needs of individuals and community members in Bali and in Indonesia.
Thanks for the support from Malamadre Foundation and Joshua District, Bali Bersama Bisa community comes together adhering to covid protocols to celebrate the success of each NGO on Sunday 28th March 2021 before we officially launch the L.I.S.A Helpline on the 6th April 2021
According to the World Health Organisation (WHO), 93% of mental health services closed throughout Indonesia in 2020.
With the growth of mental health issues reported, individuals, families, and communities have been struggling with anxiety, depression, suicidal thoughts due to the Covid-19 Pandemic.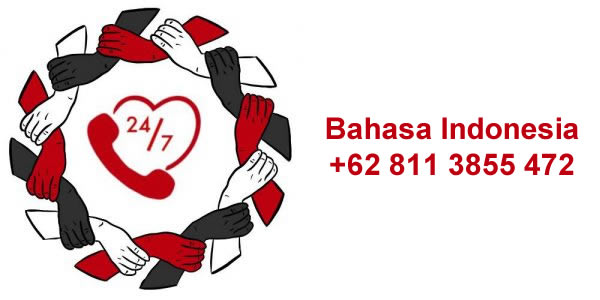 Love Inside Suicide Awareness
A 24-hour online suicide prevention program. The LISA program is a mental health and psychosocial support program that is inclusive of all levels of society regardless of ethnic background, religion, race, political views, social orientation or the condition of a person's disability.
As a platform to people or relative to seek help about mental health issues or suicide ideation/attempt.
Build connection to the stake holder (ex: ambulance in Denpasar area), also psychiatrist/psychologist/hospital nearby the client.
Giving a recommendation to the community support group in BBB Community (ex: PLHA to Spirit Paramacitta; People with bipolar to Bali Bipolar Community; People with drug abuse issue to MOR Project, etc)